COMMUNITY WINE FUNDRAISER
TRAC Community Wine - Look, Swirl, Smell, Taste
A number of years ago, Vine Fine Wine Merchants approached TRAC with an idea to have a community wine fundraiser. Over the years we have featured three different wines:
Terwillegar Malbec, in 2013
Riverbend Red, an Australian blend, in 2014
The Ridge Vines, an Argentinian red in 2019
Giving Back to the Community
Five dollars from each bottle sold at Vines Wine Merchants goes back to the Terwillegar Riverbend Advisory Council (TRAC) to support programming and operation of the area council.
Our Current Offering: The Ridge Vines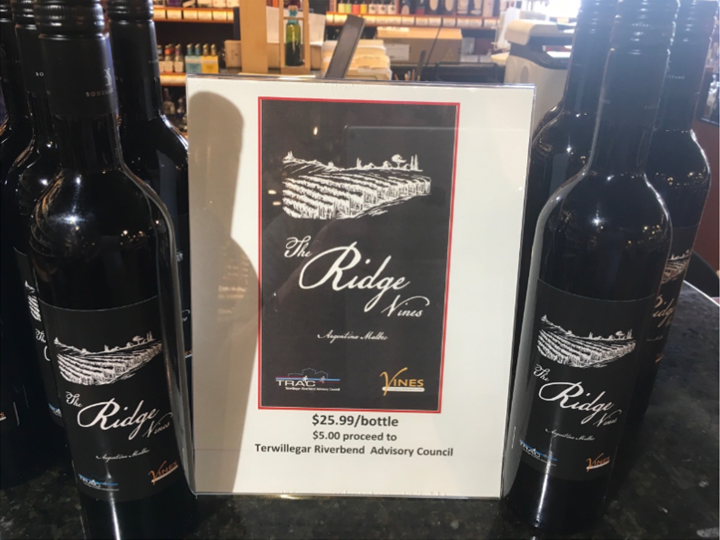 After months of tasting and testing, representatives from Vines and TRAC agreed upon choosing this lovely 2018 Sottano Malbec from Bodega Sottano – the grape du jour for red wine fans, and Argentina excels with this variety. The official wine launch for this latest community wine took place on Saturday, September 14, 2019.
Sottano Winery is located in one of the most unique wine regions for growing high-end grapes in Mendoza. Thirty kilometres away from the City of Mendoza and on the way to Chile, Sottano Winery enjoys the magnificent Andes Mountain Range as its backdrop.
This is a dark, brooding, oak laden version, crammed with plums, damson and mulberry fruits. Total taste bud domination! Cries out for beef, Alberta style or Argentina's famous "asado". Delicioso!!
Find it at Vines Wine Merchants at 2331 Rabbit Hill Rd NW.